Sweet 16 Planning on Long Island NY is not a easy task.  A Sweet 16 party is a once-in-a-lifetime birthday that many girls look forward to. When planning your Sweet 16, quinceanera, bat mitzvah or other special event, there are so many different options to choose from. A Sweet 16 party planner can make your special day stand out from the rest.
Sweet 16 Planning
Super Sweet Sixteens specializes in planning events on Long Island, across New York, New Jersey, Connecticut, and into eastern Pennsylvania. From the idea stage through designing invitations, lighting, and the music line-up to staffing and throwing your party, we help you every step of the way. We can also help you choose the perfect Sweet 16 venue, party theme, decorations, Sweet 16 invitations,  Sweet 16 DJ, nightclub style lighting, feather centerpieces, lounge furniture rental and other aspects of your Long Island Sweet 16 party.
Plan a Party
Super Sweet Sixteens party planners will help you organize and visualize different Sweet 16 party ideas as well as simplify the whole planning process. Instead of dealing with multiple companies for decorations, DJ entertainment, photography, videography, sign in boards, custom Sweet 16 candle holders … let Super Sweet Sixteens be your party planning company. We have our own staff that specializes in planning amazing parties every week. Our Sweet 16 planning specialists have awesome contacts at different venues and other event services that will really make your party stand out from other events.
Sweet 16 party planning is different than planning other birthday parties, especially on Long Island. Sweet 16 parties on Long Island are usually extravagant and take place at catering halls or nightclubs. It's important to plan your party at least one year in advance to ensure you are able to reserve the date at the location where you want to have your party. Since many Sweet 16 venues usually only have space for one party per day, it's important to have your Sweet 16 party planner help you choose your party location well in advance as the first step. Here is our Sweet 16 party planning checklist.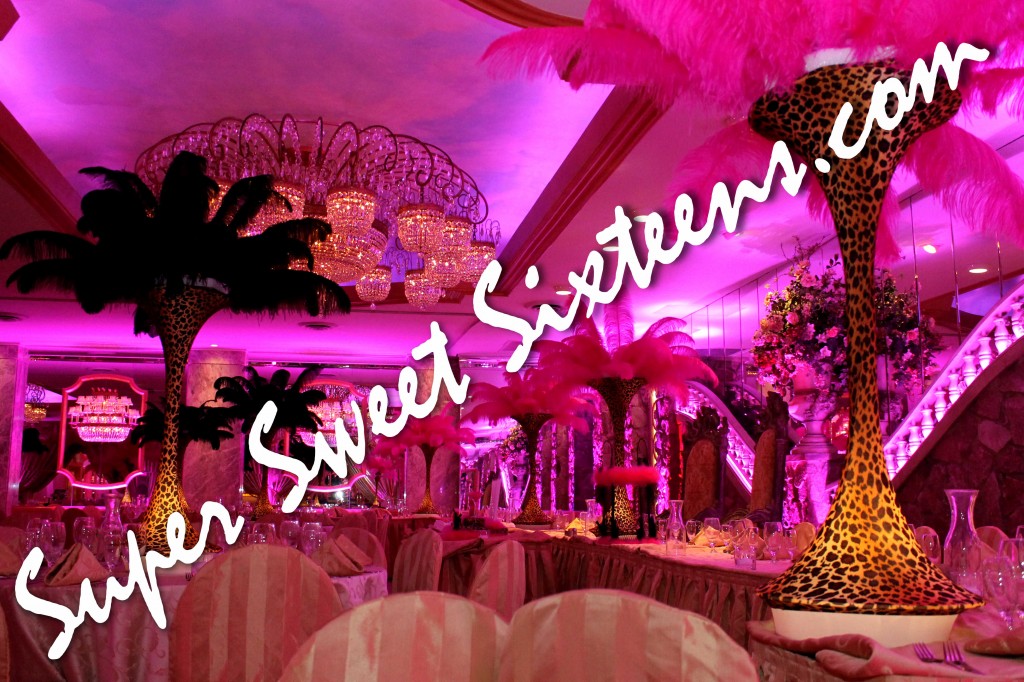 Our party planners specialize in transforming plain catering halls, banquet rooms, or other rooms into an amazing nightclub atmosphere for your Sweet 16. Since we do this every weekend, we have many videos and photos from past parties to show you. This will help you get ideas as well as see how certain decorations or decor looks.
It's important that your planner be experienced and guide your Sweet Sixteen party the right way.  This is why many people choose to use our services. You want your friends to be very impressed with your party and it's important to work with people who know what impresses teenagers. We plan and produce around 200 Sweet 16s per year.
We are not just a Sweet 16 DJ entertainment company, but an entertainment event production company. Our staff has real world experience planning and producing large concerts, nightclub events, MTV events, awards ceremonies, celebrity parties, and other cool events that most girls want their Sweet 16 party to resemble. Call us today at 516 547 0965 and speak with our party planning staff.